DEBBIE WHYTE

Senior Consultant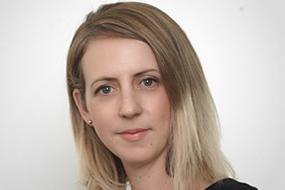 Debbie has spent her career working as an accountant in the Western Australian local government sector. Her involvement with a large metropolitan authority has seen her exposed to key industry issues.
In her career Debbie has been responsible for the preparation of Long Term Financial Plans, Annual Budgets, Budget Reviews and Management Accounting reporting. She also has experience in the implementation of software, including financial and operational management systems for fleet and engineering projects.
Debbie has a passion for ensuring financial information and systems are efficient, effective and provide real value in corporate management.
 Skills 
Financial Management
Financial Analysis
Microsoft Excel
Financial Software System Administration
Stakeholder Management and Engagement
Project Management
Business Planning
Process Improvement
Team Management
 Experience 
Senior Consultant, Localise
Senior Project Accountant, City of Melville
Senior Management Accountant, City of Melville
Management Accountant, City of Melville
 Qualifications 
Bachelor of Commerce – Accounting and Marketing, Murdoch University