ELLE BRUNDSON

Senior Consultant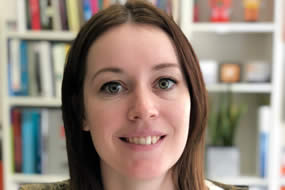 Elle has spent much of her career in the local government sector and has a background in policy development, having completed an undergraduate Degree of Social Science: Policy and Research.
Elle was part of the Project Team that jointly won the 2016 Institute for Public Administration Australia (IPAA) Award for Best Practice in Collaboration between Government and Non-Government Organizations for the Changing Places Program.
Through the projects she has delivered for various governments, she understands the value of sound planning, implementation and evaluation, as well as the fundamental role of relationship management and aligning with the strategic direction of the local government you are representing.
Elle has experience in stakeholder relations and project management in a range of different environments, and a passion for delivering projects that bring positive and practical outcomes for the community and local governments that Localise work for.
 Skills 
Project management
Community / stakeholder engagement
Research and policy development
Policy implementation
Grant development
Relationship management / customer service
 Experience 
Senior Consultant, Localise
Grants Project Officer, Western Australian Local Government Association (WALGA)
Project Manager, Spacemarket
Research Assistant (intern), Senator Scott Ludlam's Office, The Greens Party
Community Engagement Officer, Mitchell Shire Council
Tenancy Worker, Yarra Community Housing
Community Development Officer (intern), Darebin City Council
 Qualifications 
Degree in Social Science: Policy and Research, RMIT University, Melbourne
Applied Project Management (short course), Australian Institute of Management (AIM) WA
Health Promotion (short course), Monash University, Melbourne