JEN PERRY

Project Officer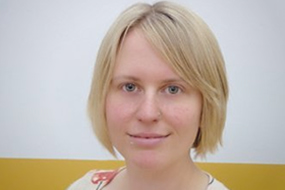 Jen brings to Localise a passion for community engagement and collective action and has been undertaking a Doctor of Philosophy at the University of Western Australia since 2012 in the joint disciplines of German and gender studies.
Jen has significant experience in sociological and humanities-based research, and has gained a keen awareness and appreciation of the complex challenges and opportunities facing many communities throughout both the Perth metropolitan area and regional Western Australia.
With a professional educational background in university tutoring, lecturing and research, Jen has spent the last several years honing her writing, research and project delivery and management skills from a large scale thesis and public presentations of research, to the planning, coordination and delivery of community events and training courses. These experiences have instilled in Jen a strong sense of social justice and a desire to contribute to improved social, economic and governance outcomes for communities throughout Western Australia.
 Skills 
Community and stakeholder engagement
Interpersonal and relationship building
Research, analysis and report writing
Project planning and support
Capacity building
Customer service
 Experience 
Project Officer, Localise
Tutor, Facilitator & Lecturer, University of Western Australia
Postgraduate Teaching Intern, University of Western Australia
Conference Intern, Australasian Association for European History
 Qualifications 
Bachelor of Arts: European Studies and German (First Class Honours), University of Western Australia
Cultural and Academic Exchange, University of Stuttgart
Cultural and Academic Exchange, University of Warwick
Currently completing Doctor of Philosophy in German and Gender Studies, University of Western Australia