TIFFANY TONKIN

Senior Consultant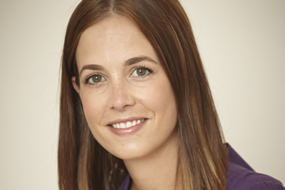 Tiffany started her career in town planning and has worked as an Urban Planning Consultant across Western Australia. Tiffany is a talented strategic and corporate planner with a strong background in local government. She has led organisation-wide processes under the Western Australia Integrated Planning and Reporting Framework.
Tiffany's experience includes community engagement, business planning, governance and performance measurement and reporting. She is skilled in strategic communications and producing audience-appropriate material in a range of formats, on diverse topics. Tiffany is experienced in designing and delivering change management programmes, and is focused on delivering business excellence in all aspects of her work.
Throughout the course of her career, Tiffany has honed her project management skills and is experienced in delivering high quality outcomes under challenging time pressures.
 Skills 
Strategic and corporate planning
Community engagement
Strategic communications
Policy development
Organisational change
Strategic town planning and sustainable development
 Experience 
Senior Consultant, Localise
Corporate Planning Coordinator, City of Perth
State Community and Stakeholder Manager, Lend Lease
Coordinator Community Engagement, City of Subiaco
Planning Consultant, HASSELL
 Qualifications 
Bachelor of Arts Urban and Regional Planning (Honours), Curtin University
Certificate IV in Business, Central Institute of Technology
Currently completing Graduate Diploma in Anthropology, University of Western Australia